interactive visualisation
view our latest data in a responsive map on any device
Tidemap is an instant way to view and explore Tidetech's data online. Our interactive map uses advanced GIS technology to enable viewing of our latest metocean data in real time, on any device.
Zoom right into street level to see high resolution tidal currents.
Move forwards and backwards in time to see how the weather, waves and currents change.
Explore data by clicking on a map at a position to get extra information.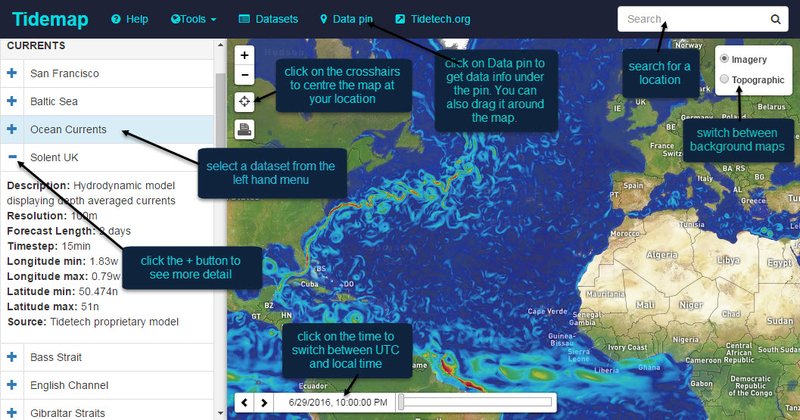 enterprise
for multiple users and custom applications
Tidetech can supply metocean data layers presented as an OGC-compliant web map service, which can be used in your own custom mapping application. 
Alternatively, Tidetech can host a managed service for your own data in combination with our metocean layers.