achieve fuel and efficiency savings
Tidetech works in partnership with systems and solution providers to provide end customers with accurate and detailed metocean products.
fleet monitoring
metocean overlays for Shipping IoT services
Polestar Global
Tidetech supplies a full range of metocean data for use in Polestar's industry leading platform.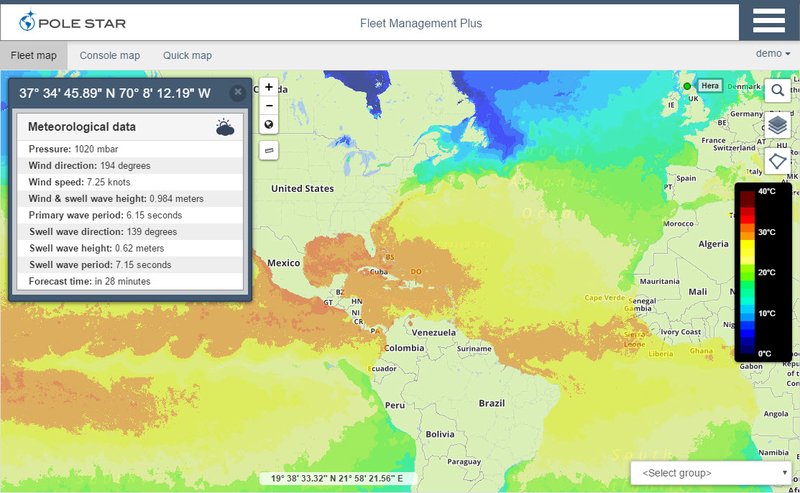 speed optimisation
just in time arrivals and accurate ETAs
Eniram
A full range of Tidetech's metocean data has been integrated into Eniram Speed products on board vessels.

Marorka
Tidetech's global wave data is integrated in Marorka systems.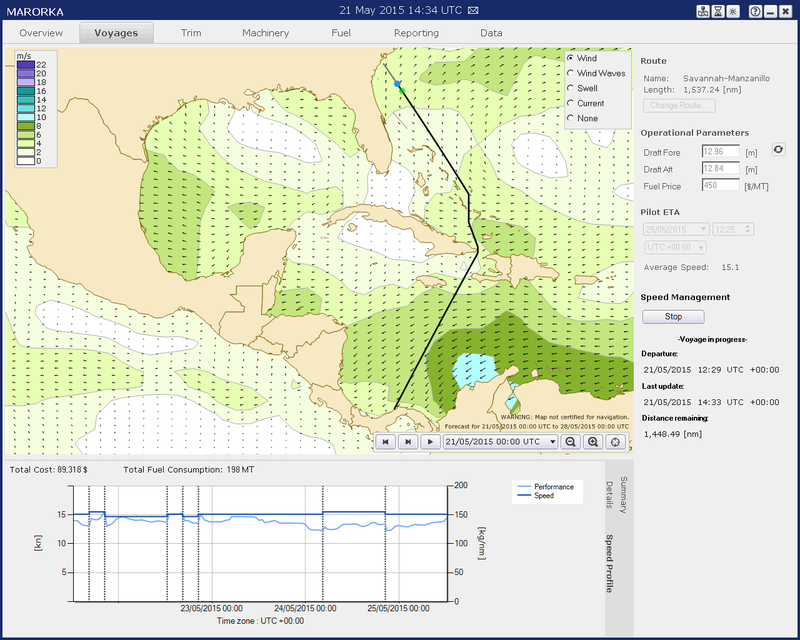 voyage optimisation
save fuel, reduce emissions, lower your risk from adverse conditions
ClassNK-NAPA GREEN Voyage Optimisation
Tidetech works closely with Napa to provide custom data and automated delivery to Napa customers for use within Napa's Voyage Optimisation solution. 
Napa customers using Tidetech data have achieved verified savings of 5%.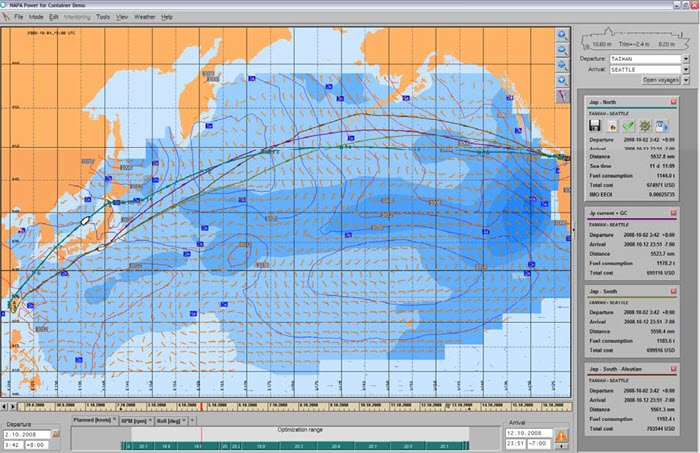 ECDIS integration
environmental data used where it's required
Wärtsilä SAM-Electronics
Tidetech has been working with Wärtsilä Sam Electronics to integrate metocean data into the NACOS Platinum Series for intelligent route planning purposes. Trials are underway on several cruise vessels with the system scheduled for deployment in the second half of 2016.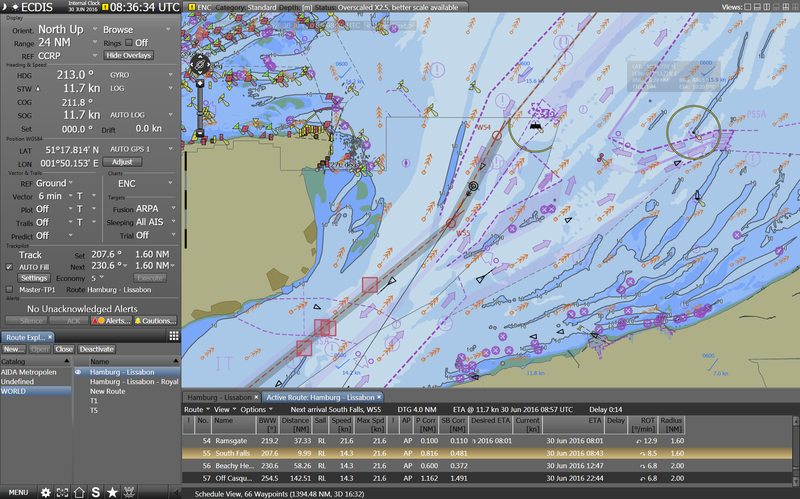 vessel performance analysis
measure and benchmark
ABB Research      Force Technology       Fleet Weather
Accurate post-voyage analysis requires a full range of metocean parameters. Tidetech supplies forecast and  historical data for solution providers.