Expedition tactical and navigation software
download Tidetech data with a dedicated Expedition interface
"Expedition is simply the best tactical and navigation software available. 

Expedition has been in development since the mid 1990s by veteran Volvo Ocean Race navigator and Whitbread winner Nick White.
Expedition has been used in multiple Volvo Ocean, America's Cup and Grand Prix events and is the most advanced and usable software available - for racing around the world or your local harbour."
Access to Tidetech data to use with Expedition is available with our Advanced subscription
Instruction for Downloading Tidetech Data in Expedition:
Find your API key - which is located at the bottom right of your Dashboard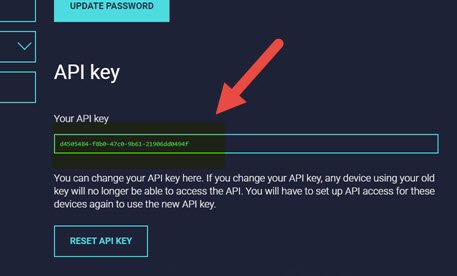 Copy and paste your API in a text file (you can also write it down, but this is prone to mistakes). Select and copy the API key again.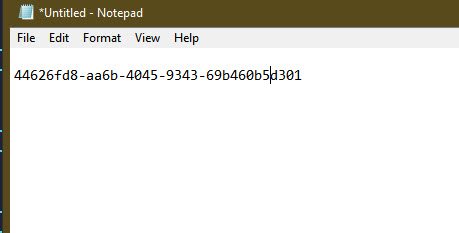 Right-click anywhere on a chart in Expedition and a menu will pop-up - Select Tidetech.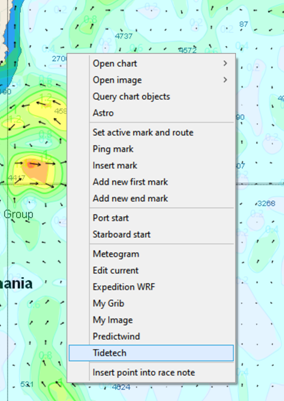 Paste the API key in the Tidetech Interface in Expedition and click "Update List"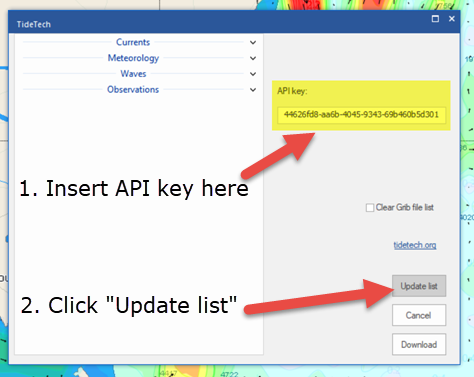 Now you are ready to download GRIB files. 

There are two methods:
Right-click anywhere on the chart in Expedition, as before and select Tidetech from the menu.
Select a data product from the left-hand menu and click 'Download'. This is a quick and simple method, but entails downloading the entire file, which can be quite large.

Alternatively:
Select Tidetech from the WXdata top menu.
Draw a box on the chart for the area you need.


Select and download the data product as in 1. above.