23 July 2013
Advanced weather app WeatherTrack has integrated Tidetech's global high-resolution tide and current data to create one of the most complete mobile weather apps for sailors and marine enthusiasts.
The collaboration between Hobart-based Tidetech, official technical supplier to the 34th Americas Cup, and WeatherTrack, official partner of America's Cup challenger Artemis Racing, means WeatherTrack users can now subscribe to detailed global tidal data fully integrated within the app.

Tidetech managing director Penny Haire said this was the first mobile app to feature Tidetech's complete range of high-resolution tidal data.

"WeatherTrack is able to display full hi-res GRIB files including current and waves merged in any weather model within the app, even offline," she said.

"It's also possible to show a route meteogram for apparent, true and relative wind within the app which allows for tactical applications whether with offshore ocean currents or in-shore tidal navigation."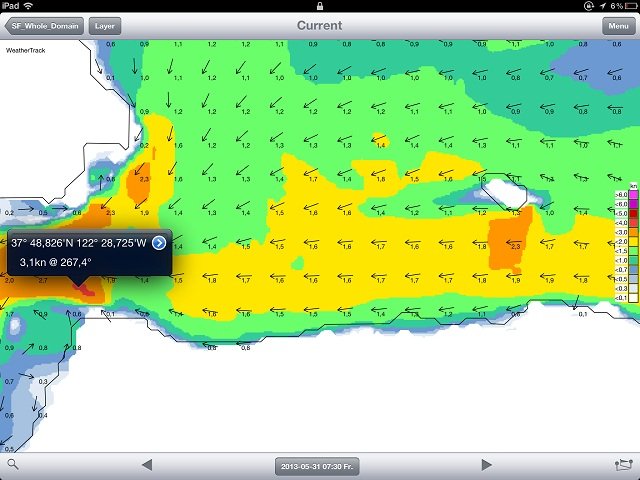 High-resolution regions include San Francisco – developed for the 34th America's Cup – The Solent and Sydney Harbour, while tides and currents with a resolution ranging from 200 metres to 10km cover the English Channel, east coast USA, southwest UK, Mediterranean, Singapore and Malacca Straits', South China Sea and more.
WeatherTrack's author Jens-Uwe Mager said many of their users had been asking for advanced tidal data.

"The fact Tidetech supplies the America's Cup, and also supplied ocean currents to the 2011-12 Volvo Ocean Race, is testament to the quality of the data," he said.

"It also means they understand what our subscribers need when they're on the water."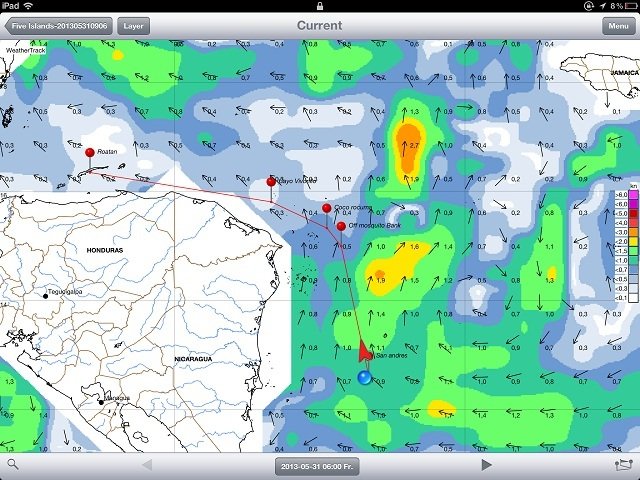 Tidetech's annual subscription is $48 or $9 per month and features a free 15 day trial. Existing Tidetech subscribers who want to download WeatherTrack can access the data with their existing username and password.
Go to https://www.tidetech.org/weathertrack/ for more information.

Click here to download WeatherTrack from ITunes