Tide playing a critical role in Louis Vuitton according to commentators
Back to news page
30 July 2013
Racing has begun in earnest in San Francisco Bay. Tides and currents are being mentioned repeatedly on the coverage demonstrating the influence we know these vital elements are playing in proceedings.
Despite the media not repeating the visual overlay we enjoyed during the America's Cup World Series, the teams are applying our 100m resolution tidal model for the bay to ensure they don't get caught out by strong current or significant wave changes when wind and tide clash.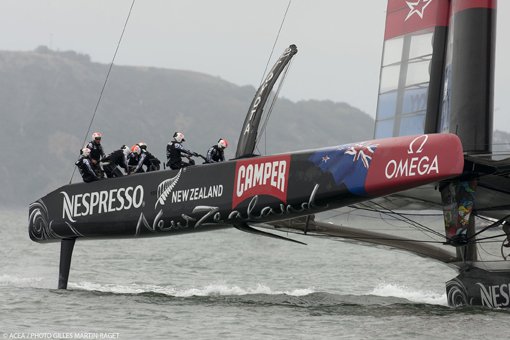 All marine enthusiasts using the bay can subscribe to Tidetech's San Francisco Bay tidal model as used by the America's Cup teams, whether for recreational sailing, during the Rolex Big Boat series or any number of the many races and regattas taking place on the bay throughout the sailing season.
Image by Gilles Martin-Raget.