30 July 2013
We've been busy developing a new tidal model for the proposed sailing area for the 2016 Rio Olympics. After the success of the Australian Olympic team in 2012, more teams have taken an interest.
We're currently discussing supplying three levels of tidal data and associated support to five teams, with more expressing interest.

With multiple teams subscribing to data we can improve the overall offering, ensure all subscribed teams have access to the data at a level that suits their budget.

Early results show that there are strong and complex tidal currents in and around Guanabara Bay so accurate tidal information for the race areas will be essential for all teams. If you're part of an Olympic sailing team then let us know and we'll send out some information.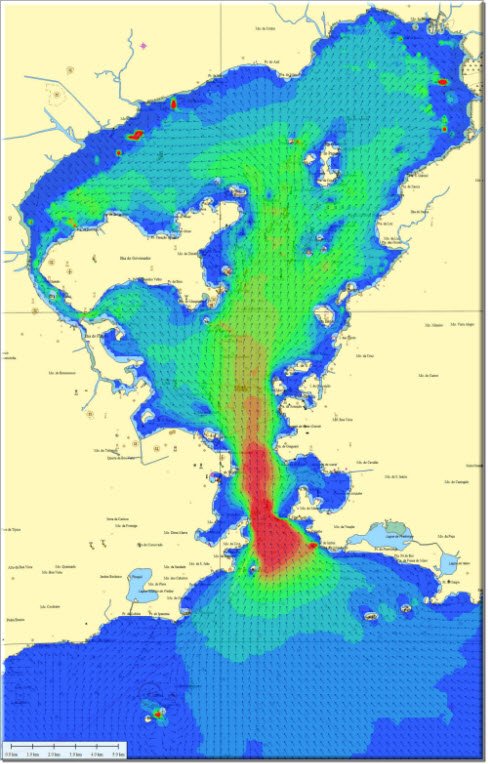 Tidetech Protoype Tidal Model for Guanabara Bay / Rio de Janeiro | © Tidetech 2013
Contact us for more information.