30 July 2013
We're offering a special for the Rolex Fastnet once again, this time featuring data from our Dorset coast model as supplied to the Australian Olympic Sailing Team for the 2012 games. (Remember them? They're the ones who won loads of sailing medals!)
Speaking of winners, the results from the Rolex Fastnet from 2011 weren't too shabby as far as we were concerned. Results of note from last time around (of competitors that used our tidal data):

Banque Populaire – multihull course record (navigator Juan Vila)

Abu Dhabi – monohull course record (navigator Jules Salter)

RAN – 1st overall IRC (navigator Steve Hayles)

ICAP Leopard – 2nd overall IRC (navigator Hugh Agnew)

Vanquish - 3rd overall IRC (navigator Chris Branning)

Chris Branning said after the 2011 race: "They [Tidetech's tidal models] were absolutely spot on, especially on the time of tidal flow changes, most crucial for rounding headlands."

If you're heading out on the 2013 Rolex Fastnet, check out our Fastnet Special page to find out more about how you can access tactical tides and currents from the suppliers to the 34th Americas Cup, 2011-12 Volvo Ocean Race and Australian Olympic sailing team.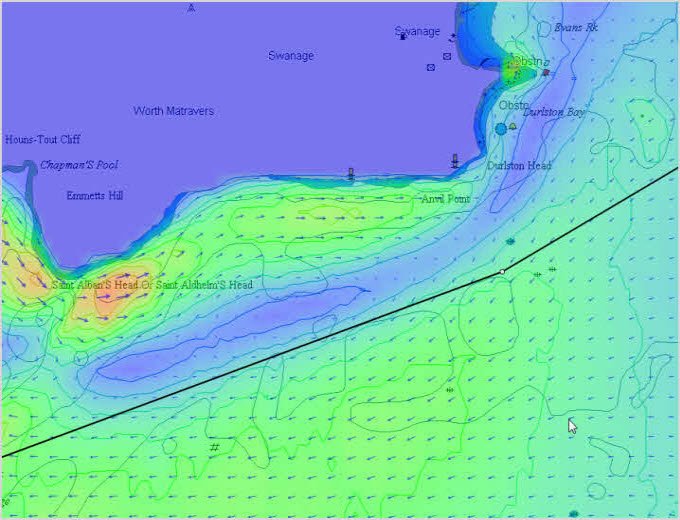 Start of flood tide inshore between Anvil Point and St Alban's Head. Dorset Coast. From Tidetech's 200m resolution tidal model which extends from Christchurch Bay to Lyme Bay.